The exhibition "A Library of Forms" is a riot of color and movement. Each artist explores concepts of movement, color, light and form. Images and sculptures are presented with a kind of experimental joy. 
While each artist is looking at the fundamental elements of art in a fairly systematic way. These works feel like experiments with some variables held constant and others in flux. 
The pieces in this exhibition serve documentation or studies and give us insight into the studio. How do artists think when moving from one piece to the next? Every piece is a question that is answered by another question. 
The Robert F. Agrella gallery is located on the first floor of Doyle Library 
Artists
Caleb Charland
Growing up in rural Maine, Caleb Charland spent much of his childhood helping his father remodel their family home. These experiences instilled an awareness of the potential for the creative use of materials, and the ability to fabricate his visions. Charland earned a BFA in photography with departmental honors from the Massachusetts College of Art and Design in 2004, an MFA from the School of the Art Institute of Chicago as a Trustees Fellow in 2010 and was a participant at the Skowhegan School of Painting and Sculpture in 2009. His work has been exhibited nationally and internationally and is in several major collections including the Philadelphia Museum of Art, The Progressive Collection, and the Smithsonian American Art Museum. Charland currently lives and works in Maine.
Lisa Rybovich Cralle
Lisa Rybovich Crallé is an interdisciplinary artist based in the San Francisco Bay Area. Her drawings and sculptures explore the relationship between body language, material history, and memory. Her work has been presented at di Rosa Center for Contemporary Art (CA), the Manetti Shrem Museum (CA), the Detroit Institute of Arts (MI), Yerba Buena Center for the Arts (CA), Cornell University (NY), the Berkeley Art Museum (CA), Fort Mason Center (CA), Syracuse University (NY), Mills College (CA), and other venues. She has been an artist in residence at the Vermont Studio Center (VT), Ox-Bow (MI), Arteles Center (Finland), and the Bubec Sculpture Studio (Czechia). In addition to her studio practice, Lisa is an Associate Professor of Sculpture and Drawing at Berkeley City College and the founding co-director of Heavy Breathing, a series of experimental artist-led movement seminars.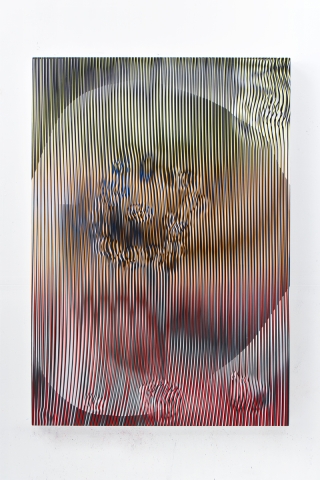 Kyle Dunn
Kyle Austin Dunn (born 1987 in Daytona Beach, FL) is a visual artist based in Oakland, California. He has exhibited work at Galerie Robertson Arès in Montreal, Canada, First Amendment Gallery in San Francisco, CA,, Hap Gallery in Portland, OR, Circuit 12 Gallery in Dallas, TX, Headlands Center for the Arts in Sausalito, CA, and Pro Arts Gallery in Oakland, CA.  He is a former graduate fellow and affiliate artist at the Headlands Center for the Arts and earned an MFA from the University of California at Davis in 2012 and BFA from the University of Florida in 2010. He is creatively inspired by the enigmatic influences that guide our conditioning, thoughts, and impulses.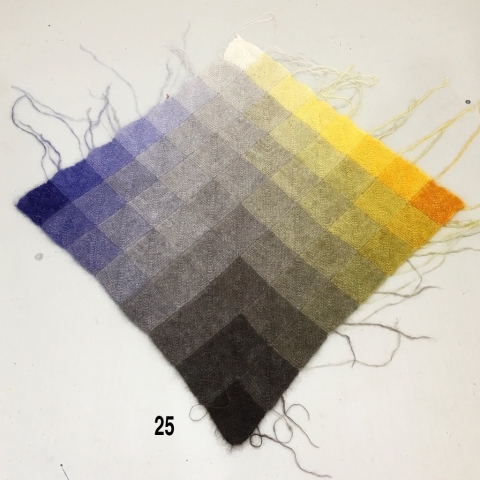 Narangkar Glover
Narangkar Glover (she/her) was born in the 70's to American Sikh converts. She and her two siblings spent their childhoods in a girls boarding school in India called Shangri-La, located in an area called Garhwali Himalaya in the state of Uttarakhand.
Glover holds a M.F.A. from the University of California at Berkeley and a B.F.A. from California College of the Arts. She is the recipient of the Joan Mitchell MFA Award in Painting and Sculpture, the Phelan/Murphy/Cadogen Fellowship in Fine Arts, was a Graduate Fellow at Headlands Center for the Arts, and Artist in Residence at Santa Fe Art Institute, Santa Fe, New Mexico. Glover has twice been published in New American Paintings.
Select exhibitions include University of Washington, Santa Cruz Museum of Art and History, Andrea Schwartz Gallery (San Francisco, CA), Russo Lee Gallery (Portland, OR), CUE Foundation (New York, NY), Headlands Center For the Arts (Sausalito, CA), Berkeley Art Museum (Berkeley, CA), Santa Fe Art Institute (Santa Fe, NM) and University of Michigan Ann-Arbor (Ann-Arbor, MI).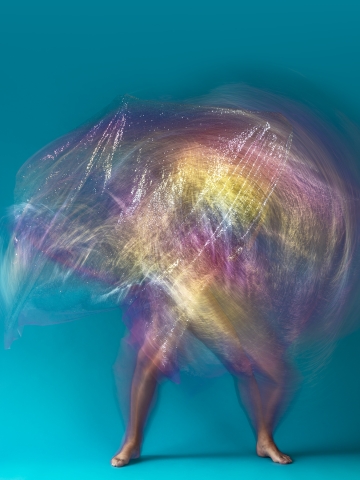 Jamil Hellu
Through a multidisciplinary art practice that spans photography, video, and site installations, Jamil Hellu's work focuses on themes of identity, visibility, and cultural heritage, while expressing a shift towards a world beyond binaries. Navigating from a personal lens, his projects weave together strategies of performance and photographic representation to point to the tensions found in the evolving discourse about sexuality.     
Born in Brazil, Hellu holds a Masters in Fine Arts in Art Practice from Stanford University and a Bachelors of Fine Arts in Photography from the San Francisco Art Institute. His projects have been discussed in publications such as The New York Times, The Guardian, Artforum, and VICE. He is the recipient of the San Francisco Art Commission Artist Grant, Zellerbach Family Foundation Community Grant, Fleishhacker Foundation Eureka Fellowship, and the Kala Art Institute Fellowship Award.   
Hellu has held art residencies at the San Francisco Recology Artist-in-Residence Program, Headlands Center for the Arts, and the Cité Internationale des Arts in Paris. Public collections holding his work include the San Francisco Museum of Modern Art, CA; Cantor Center for Visual Arts, CA; Colorado Photographic Arts Center, CO; and Blanton Museum of Art, TX.     
He is a Photography Lecturer in the Department of Art & Art History at Stanford University. An active member in the San Francisco Bay Area arts community, Hellu serves as an advisory board member for Recology's Artist-in-Residence Program.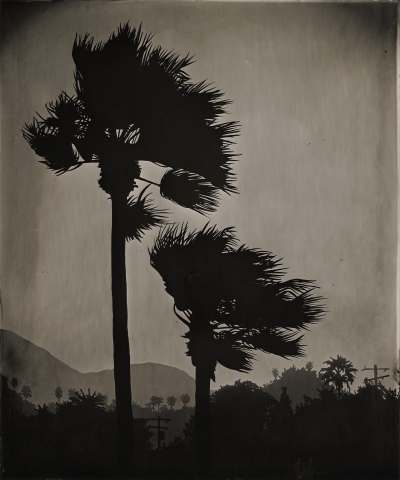 Vanessa Marsh
Vanessa Marsh (b.1978, Seattle, Washington) is a Portland, OR based visual artist. Marsh creates imaginary landscapes and atmospheres through a mixed media process based in photography. Marsh's work has been the subject of solo and group exhibitions at venues including Dolby Chadwick Gallery in San Francisco, The SFO Museum, The Penumbra Foundation in New York, photo Eye Gallery in Santa Fe, NM and The Contemporary Jewish Museum in San Francisco. Marsh has been the recipient of a Jentle Foundation Fellowship (2018), a Rayko Photo Center residency (2014), a MacDowell Colony Fellowship (2007), and a Headlands Center for the Arts MFA Fellowship (2004). Marsh's images are held in institutional collections including the San Jose Museum of Art, the San Francisco Art Commission, and the Pennsylvania Academy of Fine Arts.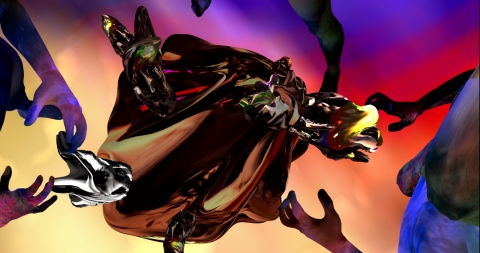 Benjamin Rosenthal
Benjamin Rosenthal (b.1984, New York, NY, Lives and Works in Kansas City, Missouri) holds an MFA in Art Studio from the University of California, Davis and a BFA in Art (Electronic Time-Based Media) from Carnegie Mellon University. His work has been exhibited internationally in such venues/festivals as the Stuttgarter Filmwinter (Stuttgart, Germany), Cairo Video Festival (Cairo, Egypt), SIMULTAN Festival (Timișoara, Romania), High Concept Labs at Mana Contemporary (Chicago, IL), ESPACIO ENTER: Festival International Creatividad, Innovacíon y Cultural Digital (Tenerife, Canary Islands, Spain), FILE Electronic Language International Festival (São Paulo, Brazil), Locomoción Festival de Animacion (Mexico City, Mexico), the LINOLEUM Festival of Contemporary Animation and Media Art (Kyiv, Ukraine), and SIGGRAPH Asia (Bangkok, Thailand), among others. He has been in residence at the Fjúk Arts Centre (Husavík, Iceland), Signal Culture (Owego, New York), the Ox-Bow School of Art (Saugatuck, Michigan), the Charlotte Street Foundation (Kansas City, Missouri), Mirante Xique-Xique (Igatu, Bahia, Brazil) and The Studios Inc (Kansas City, Missouri). His work across media explores what he theorizes as queer "technosexuality" and challenges the supremacy of physical contact in a technocultural age. Rosenthal is Associate Professor of Expanded Media in the Department of Visual Art at the University of Kansas, where he has been since 2012, and teaches video art, performance art, experimental animation, graduate seminar and interdisciplinary practices.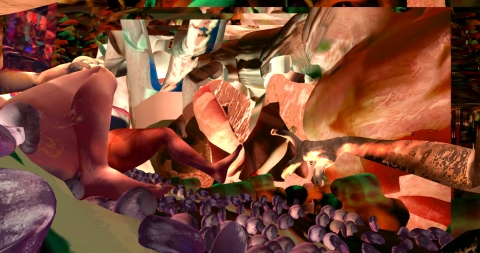 Eric Souther
Eric Souther is a new media artist who draws from a multiplicity of disciplines, including anthropology, linguistics, ritual,  critical theory, and New Materialism. He develops video instruments that investigate technological & cultural ecologies, agency, and emergence. He looks for new ways of seeing beyond the seductive qualities of an image, and to find unseen connections that help us understand our digital and non-digital existence. His work takes many pathways, which include single-channel video, interactive installation, projection mapping, print, virtual reality, and audiovisual performance.
​His work has been featured nationally and internationally at venues such as the Museum of Art and Design, NYC, Everson Museum of Art, Syracuse, NY, and the Museum of Art, Zhangzhou, China. His work has screened in The Athens Digital Arts Festival, Athens, Greece, Istanbul International Experimental Film Festival, Beyoglu, Istanbul, Cronosfera Festival, Alessandria, Italy, the Galerija 12 New Media Hub, Belgrade, Serbia, the Simultan Festival, Timisoara, Romania, and the Festival ECRÃ of Audiovisual Experimentations, Rio de Janeiro.
​In 2016, Eric won the Juried Award for Time-Based at the international art competition ArtPrize. He received his B.F.A. in New Media from the Kansas City Art Institute in 2009 and his M.F.A. in Electronic Integrated Arts from the New York State School of Ceramics at Alfred University in 2011. He currently is an Associate Professor of Video Art in the Division of Expanded Media at NYSCC at Alfred University.