September 10 to October 8, 2015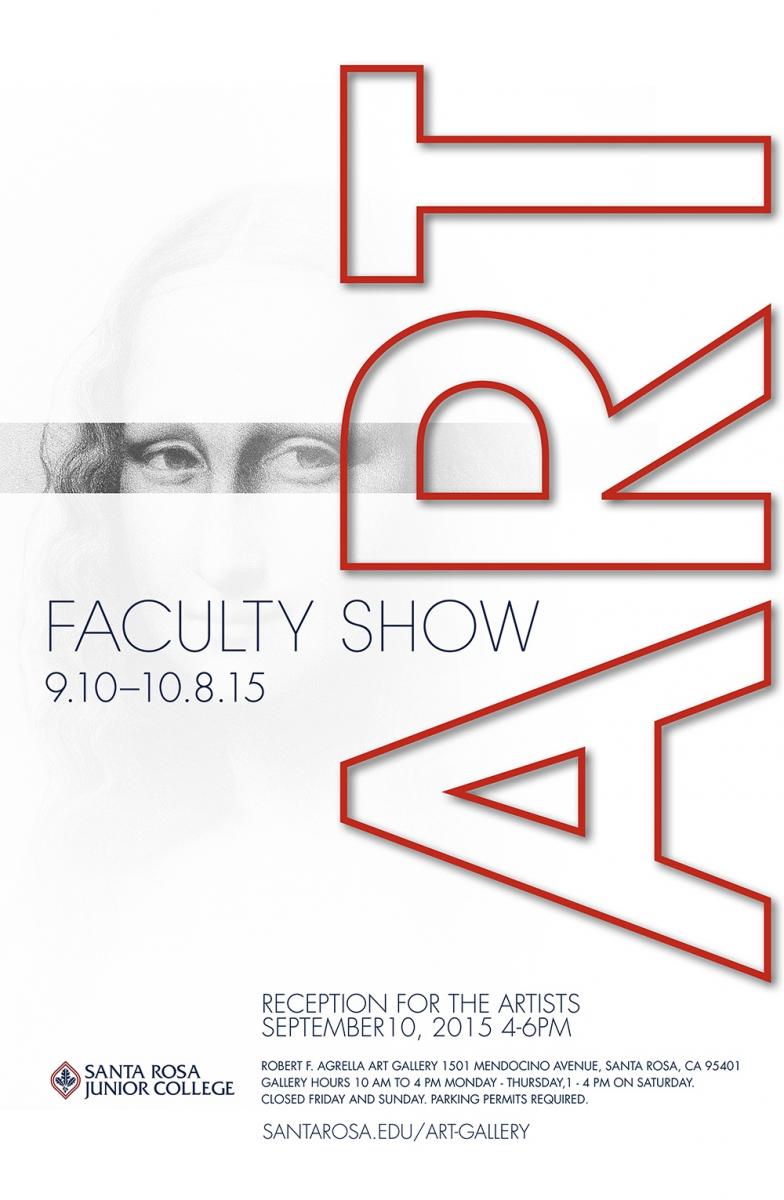 Santa Rosa, CA - The Robert F. Agrella Art Gallery at Santa Rosa Junior College (SRJC) presents the 2015 Art Faculty Show from September 10 to October 8, 2015. This exhibit showcases recent work by SRJC studio faculty and will provide insight to the art department's creative output.
There will be an opening reception for the artists on September 10 from 4:00 p.m. to 6:00 p.m.
Admission is free and open to the public.
Parking permits are required, and are available daily for $4.00 on campus lots.
---