November 12 through December 12, 2014
Opening Reception on November 13, from 4 p.m. to 6 p.m. 
---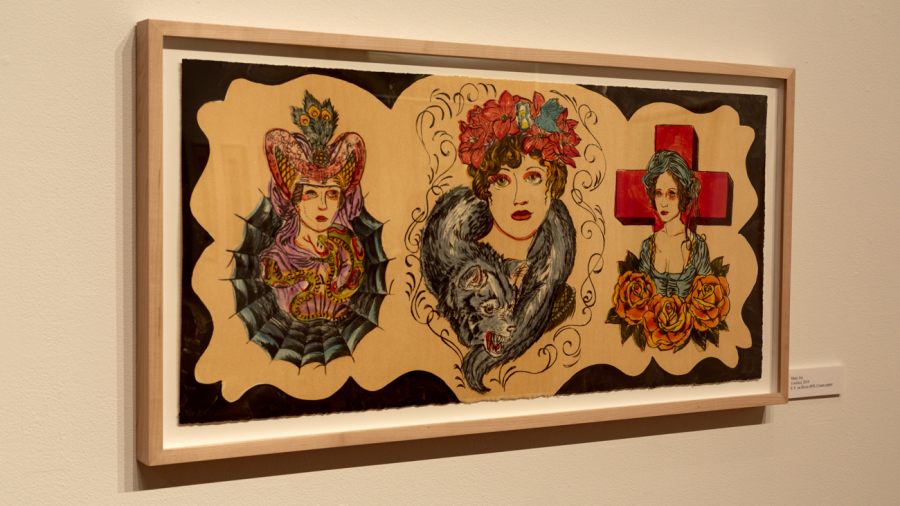 The Exhibit features ten artists—five tattoo artists and five printmakers—invited by Smith Andersen Editions printing studio from Palo Alto to collaborate and explore the relationship between the tattooing and printmaking processes. Tattoo artists Ross K. Jones, Mary Joy, Jen Lee, Jeff Rassier, and Kahlil Rintye are known for their work with skin and ink. Printmakers Enrique Chagoya, George Herms, Kathryn Kain, Kara Maria, and Richard Shaw are known for their work on the printing plate. This successful collaboration has resulted in enticing, colorful and invigorating images infused with new symbols and ideas. The exhibition will also be accompanied by a catalog with essays by famed tattoo artist Don Ed Hardy and Dr. Hilarie Faberman, a curator at Stanford University's Cantor Arts Center.
On November 17, artist, master printer and lecturer Kathryn Kain will give a presentation exploring the connections between tattooing and printmaking in Newman Auditorium, from noon to 1:00 p.m.